Home

We are Soaring to Excellence in the HES Media Center!
Welcome to Hardeeville Elementary School's Media Center! We are looking forward to an exciting 2017-2018 school year! Please read below for more information.
Good Ole' Memories from the Wild Wild West Scholastic Book Fair!
Check out this online resource!
The Hardeeville Elementary School Media Center is pleased to announce that we now have access to two awesome online reading resources: TumbleBook Cloud Junior and TumbleBook Library! TumbleBook Cloud Junior is geared towards students in grades 3-5. TumbleBook Library is designed for students in grades K-2. Please click on the icons below to access the sites: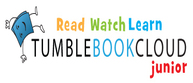 This year we will be participating in the Accelerated Reader program, an initiative which encourages reading and rewards students for working hard to become better readers. Students read books, take quizzes online, and earn points as they strive to increase their reading levels. They are recognized for the points that they earn and are rewarded with incentives throughout the year. Progress charts have been posted on the wall in the media center to track points. For every five points earned, students may visit the AR treasure box in the media center. At the end of the year, the students with the most points in grades one through five will win a grand prize. Our students are working hard all reading books, taking quizzes, earning points, and most importantly, becoming great readers! Click on the AR icon above to access the site.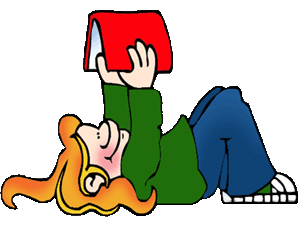 Book Checkout
Books may be checked out for 2 weeks at a time. Students will be allowed to check out 1 book at a time. There is no fine for late books, however, you may NOT check out any more books until you have returned all of your over dues!
Library Folders
This year we will be using Library Folders for student checkout. Library folders for students in Kindergarten only will be kept in the media center. Other grade levels will keep their library folders in their classrooms. These folders will also be used as shelf markers when searching for books.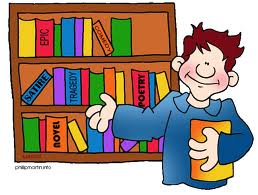 What kinds of materials can my child find at the HES Media Center?
Fiction Books—books that are based on nonfactual material and usually read for fun. All fiction books are arranged alphabetically and have Accelerated Reader values.

Nonfiction Books—books that contain factual material and are usually read for research and reports. All nonfiction books are arranged according to the Dewey Decimal System and also have Accelerated Reader Levels.

Magazines—students can browse magazines while in the Media Center.

Reference Books– books that do not check out of the Media Center and are used for research.

Computers—computers are available for research and for taking AR tests.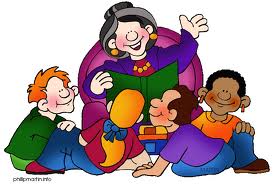 How can I promote reading at home?
1. Read yourself!
2. Make sure children read every day.
3. Visit the library often, and check out a book yourself.
4. Read aloud to children.
5. Give books as gifts.
6. Make reading a privilege.
7. Encourage your child to read to you.
"Not every reader is a leader, but every leader must be a reader."
---Harry Truman.
Why is reading important?
1. It builds vocabulary
2. It builds imagination
3. It helps us find information
4. It makes us more confident.
5. It helps us communicate.
6. It makes us smarter
7. We need to read to live in today's world!
AR/LEXILE CONVERSION CHART
Use this chart to help your child find good-fit books!
| | |
| --- | --- |
| AR Level | Lexile Level |
| 0.0 - 0.9 | BR (Beginning Reader) |
| 1.0 -1.9 | 25 - 349 |
| 2.0 - 2.9 | 350 - 549 |
| 3.0 - 3.9 | 550 - 699 |
| 4.0 - 4.9 | 700 - 799 |
| 5.0 - 5.9 | 800 - 899 |
| 6.0 - 6.9 | 900 - 974 |