Is it October already? How time flies when learning oh so fun!
We have learned so much in the past month and I know your child has brought home some amazing work. Just these past few weeks we've learned about Maps, Seasons, Weather Patterns, Shapes, Landforms, Patterns, Ten Frames, and I can go on.
Coming up this month, we will be learning all kinds of new things across the curriculum but will continue to work hard to perfect what we've already learned. Our learning never ends and the fun never stops!!
Make sure to scroll down to the bottom to take a look at our October Newsletter. It includes all of our upcoming dates and reminders along with what we're learning in each subject.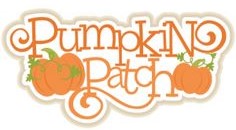 NOTE: Our Pumpkin Patch Field Trip has been moved to Thursday, November 3rd. Please make sure to send in your child's permission slip and money no later than Monday, October 31st. If you would like to volunteer, you can click the link here: https://bib.com/SecureVolunteer/Jasper-County-School-District/ This process can take up to 2 weeks so hurry hurry!
As always, please remember to check your child's folder for notes from the teacher and other important documents.
If you have any other questions, please let me or Ms. Wright know! Don't forget to check out some of our new pictures to see some fun and engaging and a little messy learning taking place in our classroom. Thanks so much!!
Sincerely,
Ms. Terrell & Ms. Wright
*Ms. Terrell's Contact Info*
Email- shanece.terrell@jcsd.net
Cell Phone Number - (843) 476-0316
School Phone Number - (843) 310-1888
Please don't hesitate to contact me with any questions!